A Little About Myself
A proud husband and father of two beautiful kids who is transitioning from a successful career in the automotive finance industry. I am a perpetual seeker of challenges: I earned my MBA in 2015 from the University of Florida (Go Gators!), earned advanced pilot certificates (Instrument Rating and Commercial Pilots License) in pursuit of my aviation interests, and am currently working on completing the LaunchCode course to learn JavaScript, HTML, CSS, and Java because I love technology. Generally, I don't like to sit still!
Here's a video of an approach into Colorado Springs, CO. You can see Pikes Peak in the background. Views like this are what makes aviation so cool!
My History in Aviation
Interest in aviation struck me at a very young age. When I was only 2 years old my parents asked the pilot if I could sit in the cockpit. According to them, I refused to leave. Fast forward to high school in the early 2000's and my friends and I discovered you could play multiplayer on our PCs. We hooked up a few computers with LAN cables to play Flight Simulator. Those simulated flights often took hours to complete!
Then during my freshman year of high school I went to Fantasy of Flight near Lakeland, FL. It would be my first time slipping the surly bonds of Earth. The flight took place in an ultralight with a triangle kite-looking wing. What a rush, I was hooked!
Unfortunately, flight training is expensive and I would need to defer my dreams of flying until I had saved up some cash. It wasn't until 2012, during my senior year of college, that I would have sufficient funds. I began with a few discovery flights at local airports before ultimately deciding to train at a small airport called Tampa North (X39). From start to finish it took me roughly 3 months to earn my PPL. To this day it is one of my proudest accomplishments.
Ten-Hi Flyers
In 2015 I joined a wonderful group of pilots as part owner of Ten-Hi Flyers in Broomfield, CO. Having access to my own plane was a game changer. No longer was I restricted with short rental periods or high (relatively speaking) rental costs. Overnight trips to far away destinations were now a possibility.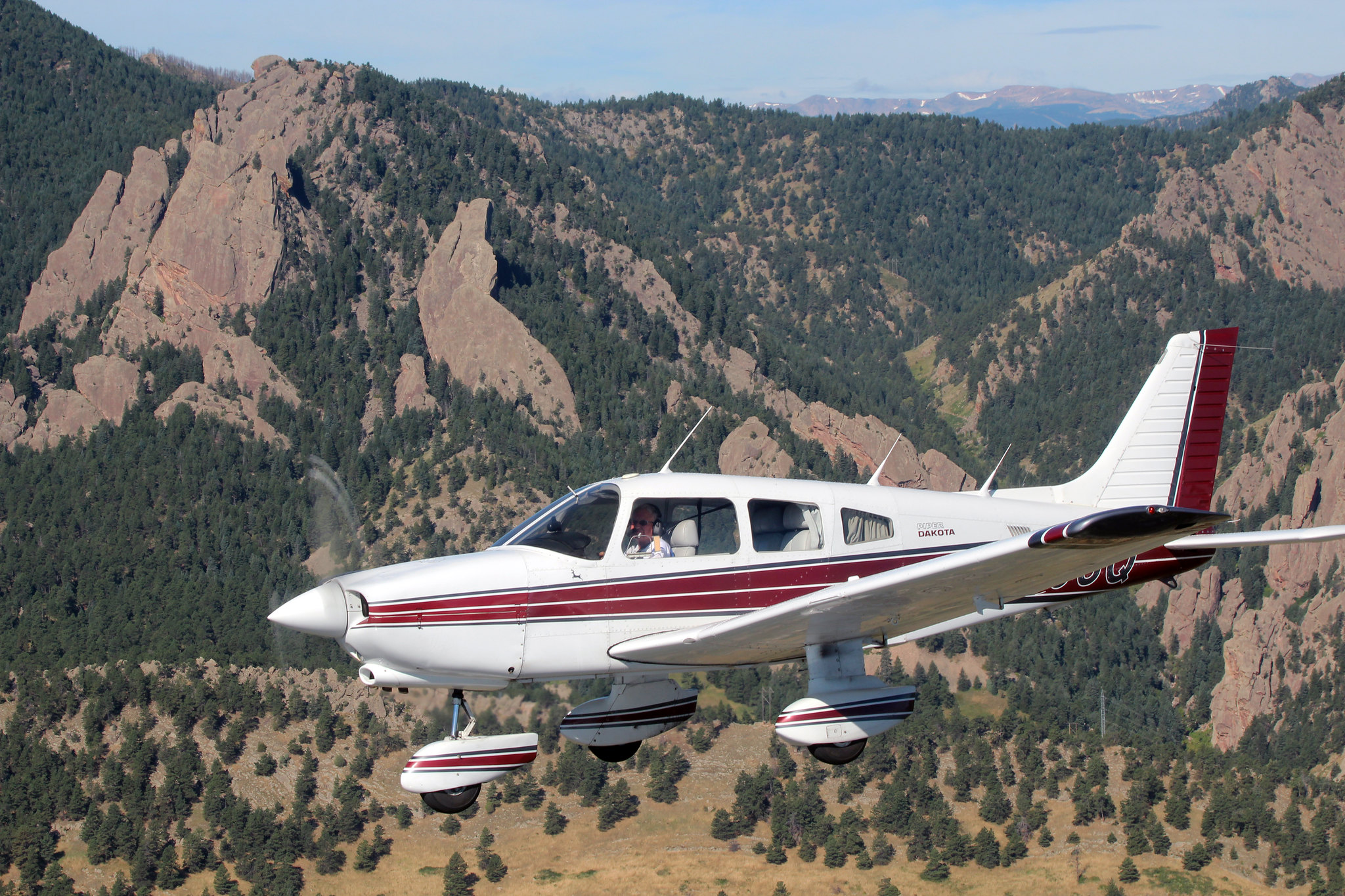 Future Plans
A work promotion brought me and my wife back to Florida in 2017. I decided it was time to pursue the dream and began working on earning my Instrument and Commercial ratings.
Obtain CFI
Learn programming (I love technology!)
Work in the tech industry
CFI Work
I'm currently preparing for the CFI checkride and plan to add additional resources to this page as I progress forward.
Other Interests / Projects
Until recently, I was using Dropbox for my document storage but was running out of space in my free account. To make matters worse, I attempted to install Dropbox on an extra laptop I had lying around and found out that I'd reached the maximum number of devices you can have in a free account.

Enter the Raspberry Pi! I discovered the open source cloud server Nextcloud could be installed on a Raspberry Pi. I was able to connect an extra 1TB hard drive to the Raspberry Pi and sync up my files without worrying about client or storage restrictions.

Pi-hole is another Raspberry Pi project I am glad I found. It provides whole network ad-blocking which has been a total game changer for the house. It blocks ads in websites and in apps. The setup was actually very straight forward and the whole system was up and running in about 30 minutes. The amount of ads Pi-hole blocks is staggering. Since install, it has blocked nearly 50% of the traffic on my network - all ads!

I came across a tutorial to make a METAR map on Reddit and thought it would be a fun project to try. A METAR is essentially a weather report that contains information relevant to pilots (think wind, visibility, temperature, pressure, etc.). Using a Raspberry Pi Zero and a Python script (see link above) that pulls information from Aviation Weather servers, I was able to make a custom map of the area to show different weather conditions.